CONSULTING • DEEP SUPPORT • INSPIRATION
dietary and lifestyle changes can be difficult to navigate, giving rise to questions, mistakes, discouragement, or feelings of isolation. 
I can guide you.
I offer consulting options for various depths of support, and we can choose the best approach for your unique health concerns. I'm available by phone, video, or messaging throughout the world.
.
For clients who want basic support, general discussion, or if you just want to test out my services. We can talk about common nutrition and wellness topics or we can make it a simple Q&A session. I can provide healthy eating advice, recipes, meal planning, cooking and kitchen skills, restaurant and travel tips, everyday lifestyle advice, healthy stress coping suggestions, and basic supplement recommendations. Contact me to inquire.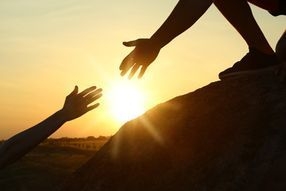 Individualized 1:1 Wellness Program
For clients who need more in-depth, personalized, structured sessions together. This is a deeper relationship and I will guide you through the process. We'll work very closely together, holistically diving into each body system and your whole life picture: we will explore not only your medical history, symptoms, and diet, but we may also want to explore details about your home, work, social life, and the stress in your life. Together, we'll discover and address the various imbalances that may explain the roots of your health issues. I'll offer deep support and inspiration as we work on your unique needs. And we'll dig to reveal your unique strengths, intrinsic motivators, and goals. We'll work at your own pace, whether that takes days, weeks, or months. This is a partnership and a process, with you as an active participant. Clients ready for changes can experience amazing improvements.
How does this 1:1 Program work?
We'll begin with a Pre-consultation Analysis: before we meet, you will complete detailed online questionnaires about your diet, lifestyle, and symptoms. I'll analyze these before we meet so I can begin learning about you and try to spot imbalances. This lays a strong foundation and allows us to hit the ground running, so we can target our sessions better and make the most of our time together.
Then, at our Initial Intake Session, I'll methodically ask you questions and I'll listen to you deeply to learn more about your holistic picture. From here, we can begin building a strategy together. I'll provide some practical ideas and first-steps that you can begin right away. You'll ask questions and take notes.
After this intake session, I'll sit down alone and Strategize. I will review, process, and evaluate everything I've learned about you, and take into consideration your individual needs, priorities, and goals. I'll think about your full holistic picture to gain deeper insight, and work on putting the pieces together for helping you move forward.
We'll Follow Up with sessions as needed. Each time, we'll focus on a piece of your holistic picture, look at your progress, and make adjustments as needed. I'll share my observations and provide feedback and personalized recommendations on diet, activity, stress management, and any supplements or lab work. As we work together building and refining your strategic roadmap, you will always decide which next steps would be best for you, and together, we'll set specific goals that would work for you. We'll reveal current or anticipated obstacles, brainstorm ways to overcome them, and cultivate your intrinsic motivation. I will continue to guide and educate you, provide practical information, recipes, and tools, and work to inspire you. Always at your own pace. Contact me to inquire.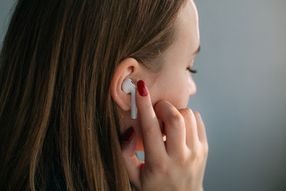 This option provides flexible, unscheduled, unstructured access, allowing us to interact more continually so your questions don't need to wait for the next session. This can be useful during the early days/weeks of your journey, when many questions tend to emerge. Or sometimes clients need frequent real-time adaptations based on their individual progress. With this option, we can be in contact daily or you can message me anytime and I'll respond promptly (during waking hours). This option may be added to any service at any time. Contact me to inquire.