YOU CAN FEEL BETTER
Gut health • 

inflammation •

 Crohn's • 

more
Diet Change is a Journey. We'll Do It Together.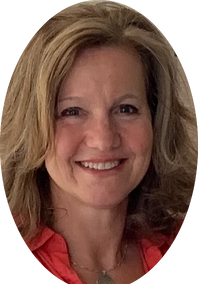 Welcome! I'm Stephanie Colo Manning. I provide personal nutrition consulting to people struggling with gut health, inflammation, IBD, and other chronic conditions.

I Understand. My decades-long struggle with ulcerative colitis taught me compassion for what you may be going through. I've been there. I will listen to you. I know how hard it is to get started and navigate through it. We'll do it together.
I Know Food.  I've always loved cooking and eating, and my experience as a personal chef and caterer enables me to show you how real, whole, anti-inflammatory food feels better and tastes so delicious!
I'm Dedicated and Knowledgeable.  My M.S. in Holistic Nutrition and my client experience have taught me how much food & lifestyle biologically affect not only the gut, but the entire, incredible human body.
I'm Analytical and Sensible. My engineering background shaped my critical thinking skills. Today, this helps me do logical "detective work", explain scientific concepts simply, and offer a voice of reason.